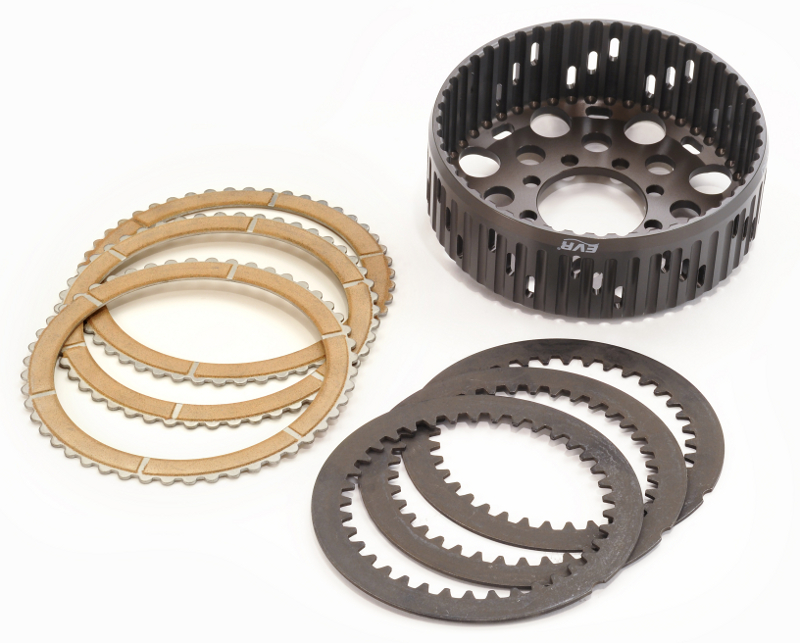 48T Clutch kit
Finally a solution to the rapid wear of the original basket with only 12 notches.
The spherical shape of the 48 notches, allows a better distribution of the forces.
The kit includes driven and driving sintered discs of high quality as those used in Moto GP or Superbike.
The wear is reduced and increases the life of components up to

4 times

the original.
Represents an interesting and economic alternative to original spare parts.
Z48 Housing clutch ergal kit +complete series discs,

steel + 8 sintered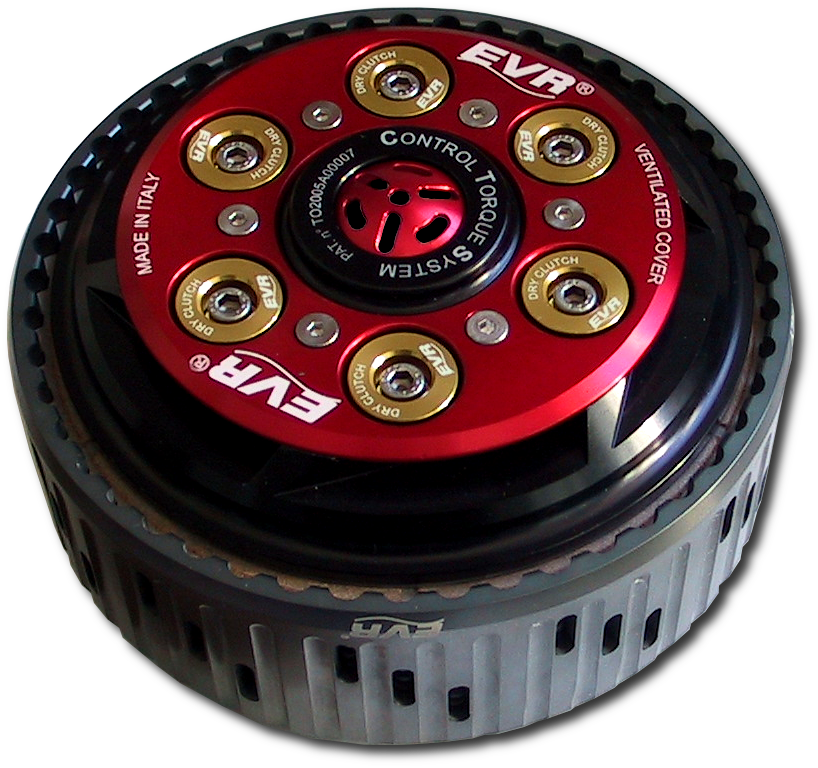 48T Revolutionary patented slipper clutch
Fits all dry clutch Ducati
Finally, a slipper clutch that wears very little the discs and does not break the spider spring because doesn't have it.
Can be installed on all models with dry clutch.
The low wear of discs and the absence of components subject to failure show the difference from other products on the market
Complete kit with 48T slipper clutch / basket / discs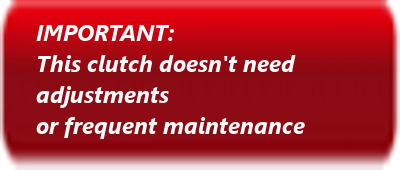 The best store builder by ShopFactory powers D6. All-in one store builder and eCommerce software.